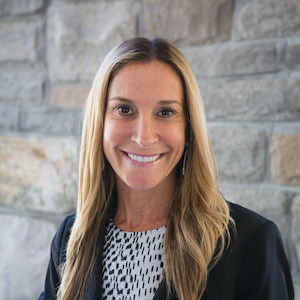 Ami Hoffman, Co-Founder of A2Z Admissions
Ami Hoffman has over 25 years of experience working with children and families in all areas of education.
Ami earned her Bachelor of Arts degree from Syracuse University and her dual Master's Degree in General Education and Special Education from The Bank Street College of Education and Columbia University. She is a New York State Licensed N-8 teacher, has worked as a nursery school and fourth-grade classroom teacher, and has served as a K-8 learning specialist in both the New York City public and private school systems. In addition, Ami served on the Board of Child and Family Studies and is an active member of the Independent Educational Consultants Association.
In 2000 Ami founded Eastside Educators, and since that time has successfully guided families through the challenging and competitive admissions processes at many New York City public and private schools. She provides educational evaluations and assessments, public school and private school placement consulting, test preparation, academic remediation, and enrichment for children grades K-12.
Through her partnership with Patty Ziplow, Ami is excited to launch A2Z Consulting and to expand her experience and expertise into the area of college admissions. She is committed to achieving desired goals through a tailored, collaborative approach that will capitalize on her diverse background, knowledge of the application process, willingness to work with outside professionals, and dedication to her clients.
As a parent of a recent high school graduate, Ami is in a unique position to understand and successfully navigate the challenges, stress, and ever-changing dynamics of the college application process.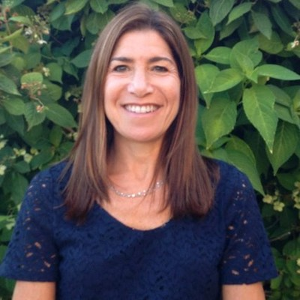 PATTY ZIPLOW, CO-FOUNDER OF A2Z ADMISSIONS
Patty Ziplow is a preeminent college and K-12 educational consultant, dedicated to finding the "right fit" school for each student.
For over 20 years, Patty served students as the Director of Admissions and other top administrative roles at highly selective New York schools. She is an associate member of the Independent Educational Consultants Association (IECA) and earned her Independent Educational Consultant Certificate from the University of California – Irvine.
With her experience seeing the application process from both sides of the admissions office desk, as well as her familiarity with individual college programs, Patty provides guidance on academic planning, creates a customized college list, assists with crafting and editing all essays, and helps students complete all aspects of the application process in a way that highlights their individual strengths, accomplishments, and personality. Additionally, as a parent of two college graduates, Patty understands the stress and anxiety that the college admissions process creates for the entire family. Her extensive knowledge and experience, combined with her genuine compassion and engaging personality inspire trust and confidence, putting her clients at ease.
When not working with her students, Patty spends time visiting and touring colleges throughout the US to stay informed of the latest trends in academia and academic institutions.
With a unique perspective and understanding of the competitive application process, she finds the best educational environment for her students
Interested in how we can help you?
It all starts with the Initial Consultation.